IN-PERSON LESSONS NOW AVAILABLE
Friday, June 25, 2021 by Dr. Hillmann Hillmann | Uncategorized
We are continuing to offer online Zoom lessons for those that are not yet ready for in-person lesson due to the pandemic. For those that are able and willing to have their lesson in person, we have hand sanitizer at the enterance and we sanitize the instruments and other high-traffic areas between lessons. Masks are mandatory.
New Student Incentive Program!
Tuesday, August 24, 2021 by Dr. Hillmann Hillmann | Uncategorized
Music Money in the Music Studio!
I'm excited to announce that we have a new incentive program for students age 15 and younger. It's music money!
I've been wanting to implement an incentive program for some time now, since younger students and those students who sometimes struggle to complete assignments and practice consistently need some encouragement and motivation of various kinds.
What is it? We now have "music money" in the studio that the students can earn by doing specific actions as specified on the image below. This money can be used to purchase items at various price points from the music money store in the studio (pics below). All earned music money will remain in the studio music money "bank" and students may use it to purchase from the store at their lesson when they earn it or they may save it for a higher-priced item later. This is an incentive program that helps teach important life skills!
Work hard and get paid!
Best Wishes,
Dr. Hillmann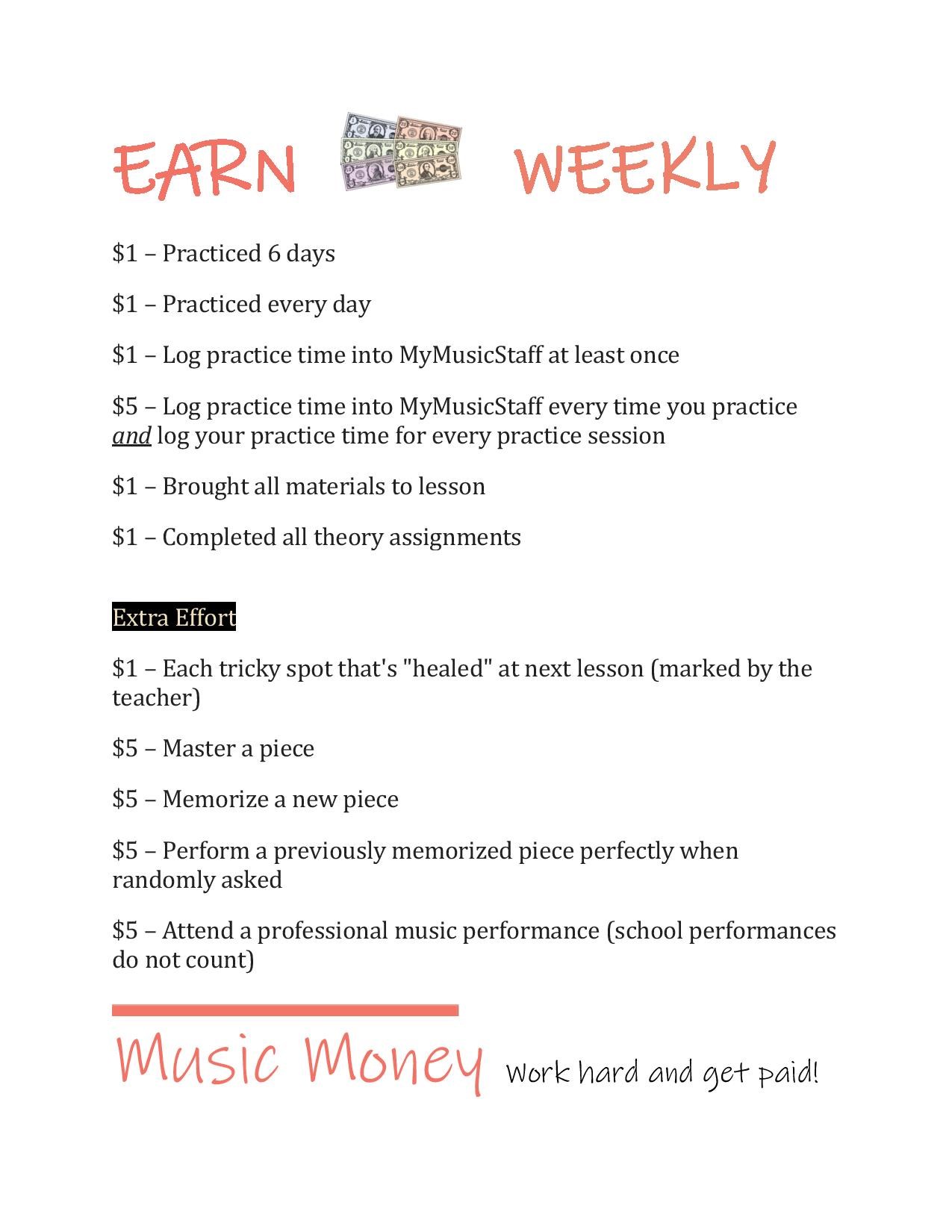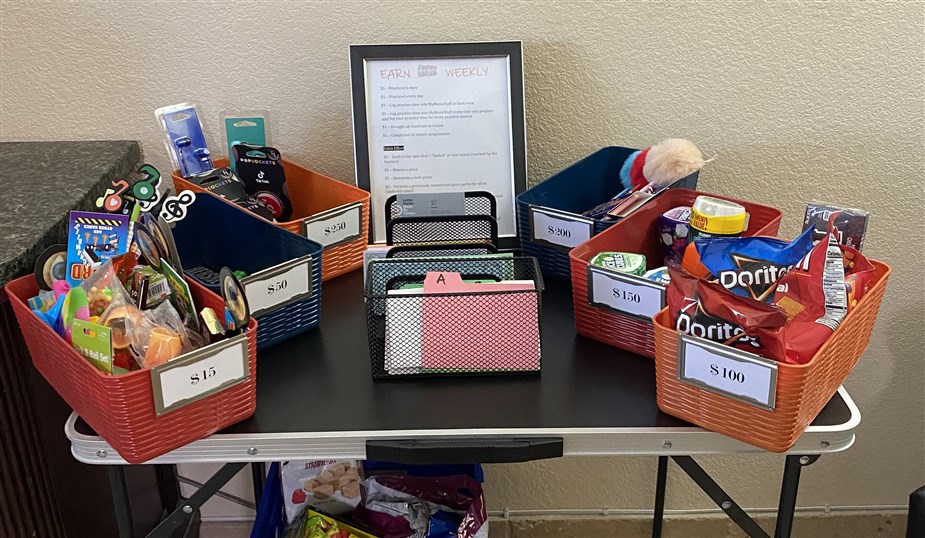 Health Policy Updated
Tuesday, July 27, 2021 by Dr. Hillmann Hillmann | Uncategorized
NEW HEALTH POLICY UPLOADED
Dear students,
We have updated the current health policy and will be following it as we begin to open the studio for in-person lessons.
Please review the Health Policy document and follow all guidelines. This document will likely undergo some changes as the Covid pandemic situation changes, so keep an eye on this so that we all can have a safe, productive, and fun return to in-person lessons. This document can be found in the "Online Resources" part of this site, located here: https://app.mymusicstaff.com/Teacher/OnlineResources/Default.aspx?SpaceID=spc_KHKJR. You might need to be logged in to view it.
For those still not comfortable meeting in-person, we will continue to offer online lessons for those who request them.
If you have any questions, please let me know!
Best,
Dr. Hillmann