Welcome to Hillmann Piano Studio! Whether you're an advanced and experienced pianist or have never touched a piano before, we can help you achieve your musical and pianistic goals! Our instructor, Joshua Hillmann, is an accomplished piano instructor and performer combining professional expertise with a down-to-earth teaching style that is both fun and engaging. Offering private piano lessons in Chandler, Arizona (Rural and Ray), Mr. Hillmann provides an excellent option for families and individuals seeking expert instruction with a personalized approach. Piano students of all abilities will gain valuable skills and grow in their appreciation for music.
Mr. Hillmann holds a Master of Music degree in Piano Performance and is currently a Doctor of Musical Arts Candidate in Piano Performance at Arizona State University. He is also an Adjunct Professor of Piano at Grand Canyon University in Phoenix and is a Nationally Certified Teacher of Music (NCTM).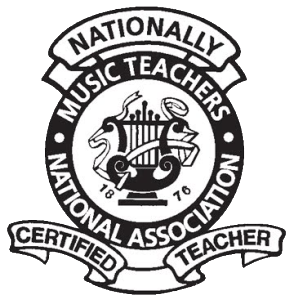 To learn more about registering for lessons, click on the Registration link and fill out the information on that page. Mr. Hillmann will contact you to schedule a free introductory interview/consultation. You'll have a chance to talk about the student's goals, gauge the student's level of ability, and answer any questions you might have. If you decide to proceed with lessons, Mr. Hillmann will work with you to establish a schedule and ensure you have the materials necessary to get started. Lessons are offered to ages preschool through adult.